We, Layer 2 GmbH, celebrate our 30th anniversary today. No joke. And we are damn proud of it. We take this day as an opportunity to look back and tell our story until April 01, 2021. Still no April Fool's joke!
Once upon a time ...
... two student friends were thinking about what they could do with their knowledge besides their studies. And of course, how they could make money with it. Each of them had, as it is usual as a student, a part-time job. The idea of founding a civil-law association was born. "We did what everyone else was doing and became one of those so-called "computer whizzes" and just sold everything. And we did it out of my friend's study", remembers Wolfgang Cords - founder of Layer 2 GmbH - with nostalgia. An idea that was suppose to bring a little extra money turned into so many orders that it was no longer possible to work them off in sideline. They gave up their other part-time jobs and started developing order processing software. "We needed that for our company anyway and sold it also to customers," says Wolfgang Cords.

We would like to show you how Layer 2 GmbH has continued to develop and change throughout its 30-year existence. Because one thing is certain: it has undergone a real evolution.
1991: Cords und Jacobi EDV-Beratung und -Dienstleistungen
At that time the company was engaged in software development, job processing, PC hardware and PC networks.
In 1994, the company looked after customers from the recording studio sector and gained deep insights into their workflows and problems in studio operations. Without further ado, the tinkerers thought about how to make their customers' everyday work easier and came up with the idea for the management software "Studio Audio Manager".
1999: First steps towards the Internet
Today hardly imaginable and not worth mentioning, but in 1999 it was: a dedicated internet line. It paved the way to offer appropriate internet services around web server, e-shop and design for customers.
In the tiny office under the roof, with very hot summers, morning meetings went like this: starting with coffee and colleagues at the small kitchen table and then see what the customers needed. If a desktop PC broke down, everyone had to work it out themselves - no matter how long it took.




2001: Layer 2 GmbH sees the light of day.
The company grew and with it orders and projects. And "Cords und Jacobi EDV-Beratung und Dienstleistungen" became Layer 2 GmbH. The name was shorter and more memorable and modern. It was also easier to design a logo for the first website.



2005: Website-Relaunch #1 and a new logo
As meanwhile nine "computer geeks" we dealt with the configuration and administration of servers and PC networks. Furthermore we developed individual software and internet applications as well as commercial standard software. We additionally offered services like renting virtual Linux servers, programming or hosting websites.



2006: Microsoft .NET and SharePoint
One year later and everything remains the same? Not with us! Microsoft seemed interesting to us, so we looked into their technologies .NET and SharePoint. And bang: Microsoft Certified Partner.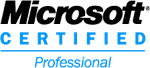 Unprecedented possibilities for us grew with these technologies: improve the daily work of our customers. Simplified and optimized workflows helped to increase productivity and work more efficiently. Topics such as file storage on the intranet or collaboration on documents and projects became important. Our passion for Microsoft was ignited and the foundation for the further development of Layer 2 GmbH was laid.

2008: Website relaunch #2 and a new logo, again
We got to know SharePoint better and better. We therefore moved our new Internet presence completely to Microsoft SharePoint.





In several projects we repeatedly streched to the limits of SharePoint and realized that there was even more potential in the technology than Microsoft offered as standard. So we set out and developed extensions for SharePoint. This included web parts, features and solutions.
One of these solutions resulted in today's software product "Layer2 Business Data List Connector". And we became a Microsoft Gold Certified Partner.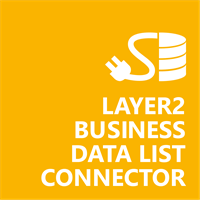 2011: Office 365 and Cloud - what's that?
Ten years ago barely one knew anything about the "ominous cloud" and its magical properties. When a new technology comes onto the market most people are concerned about security. So we had to do a lot of educational work. Including the eternal compare of advantages and disadvantages between on-premises systems and cloud technology.

The options became more diverse and the requirements more complex. Unfortunately, we streched again to the limits of Office 365 at this point. Once again, we set out and considered how we could meaningfully amplify the Microsoft cloud. The result: our current software product "Layer2 Cloud Connector".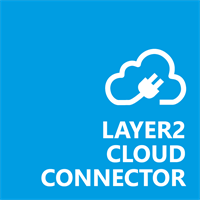 The modern and new technology required also the modernization of our logo. However, this was not to last long, because ...
2013: Website relaunch #3 and a even more modern logo
We had now grown into an IT service and software provider, specialized in Microsoft technologies. We were already selling our software products worldwide, and we also carried out our IT projects throughout Germany, Austria and Switzerland.




In order to stay competitive in the American market, we needed a website in English. At first, we simply translated all the content into English. Over time, we realized that the target groups and markets were becoming more and more different. So the content had to differ as well.
2016: Anniversary! 25 years Layer2
Just a new logo was not enough for us on our 25th anniversary. We went a few steps further and gave our two business units an individual image: two independent brands - managed by one company, Layer 2 GmbH.

Layer2 leading solutions develops own software products and solutions for data integration and sells them worldwide. The website of Layer2 leading solutions got a new look in 2017 in order to target the market and respond better to the target group.





Layer2 collaboration works designs modern workplaces with Microsoft tools. With the know-how of consulting, conception, development and customizing as well as service, far-sighted solutions that are as innovative as they are individual are created here. Layer2 collaboration works got a new website one year later to better meet the needs of the target group.



2017: Bye, bye Skype - hello Microsoft Teams
Big announcement: this year "Skype" should be replaced by a new technology. By Microsoft Teams. This sounded exciting to us and so we set out once again to get to know better the new Microsoft tool. So what to say? It was a good fit and six months later, we implemented Microsoft Teams as our communication and collaboration platform. We learned that we needed to change the way we worked and our whole structure. Said and done. A complete new mindset was a must.

2018: Layer2 LinkUp Cube Info - for internal communication and easy information exchange
We noticed that many companies have similar requirements for an intranet and often don't know what a successful step in this direction might look like. It often sounds like high development costs and long project phases, which is why many shy away and keep the old familiar communication channels. We thought "it doesn't have to be like this", and developed the Layer2 LinkUp Cube Info as a lean intranet solution for a quick start. We were now able to roll out an intranet within a few days with preconfigured elements and areas. At a fixed price.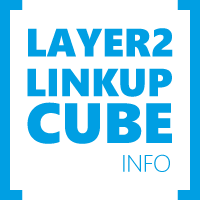 2019: Layer2 LinkUp Cube Collaboration - makes Microsoft Teams even better
In the meantime, Microsoft Teams was established as a collaboration platform in many companies. But everybody knows it: the drawer where we keep everything unsorted and can't find anything because there is no system. Microsoft Teams was and is still used in a similar way in many companies. There is no overview of responsibilities, channels, activities, documents and team rooms. We thought "it shouldn't be like this", and thought about how to tidy up the virtual mess in a meaningful way. The "Layer2 LinkUp Cube Collaboration" takes care of the structured creation, management and archiving of Teams. The environment is structured from the beginning and remains that way.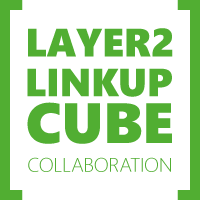 2020: Modern, digital collaboration booms
Until 2020 remote work was mostly possible in exceptional cases. Suddenly, offices were cleared out in a rush and many companies were catapulted into the "New Work" world. Notebooks were sold out everywhere and the adequate software was needed. Microsoft Teams was set up rapidly in many companies without explaining the functionality and benefits to the employees. The necessary software needs to be introduced carefully and also to become a part of the corporate basis.
Our concept for the implementation of Microsoft Teams helped our customers to see the crisis situation as an opportunity to use the new way of collaboration properly and to live the right mindset.

Many processes had to be rethought. Where previously had been paper chaos and shuffling, there was now e-mail chaos in the inbox. Things went haywire. This year, we frequently took care of digitizing business processes and workflows. In the process, we discovered that many companies only need three simple processes to get started and bring order into the chaos. This is how our "Layer2 LinkUp Cube Flow" was born. With the three pre-configured processes, we were now able to provide our customers with properly digitized processes in a matter of days.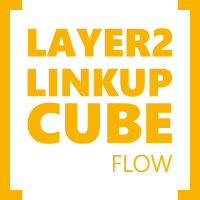 Securing and synchronizing data in and to the cloud became more important than ever before. The first and foremost question was: How do I access my data from home? As easily as possible and without having studied computer science. So the idea was born to develop a new software product that would cover precisely these needs in the future.
2021: Anniversary again! 30 years Layer2
And what do we do? Right, we give ourselves an anniversary logo. It will accompany us from today, for one year.




30 years of evolution
After 30 years we are standing here now looking back on quite an eventful journey. We can promise one thing: it is far from over! There is no trace of oldschool or oldfashioned.

"We no longer focus solely on what Microsoft brings to the market as technology. We rather put the needs of our customers in the center of our development to improve ourselves, our products and our services. So that 30 years from now we are still a part of shaping the mindset for the digital work." Matthias Hupe, Managing Director of Layer 2 GmbH.

And by the way: We have always been expanding our status as a Microsoft Gold Partner.